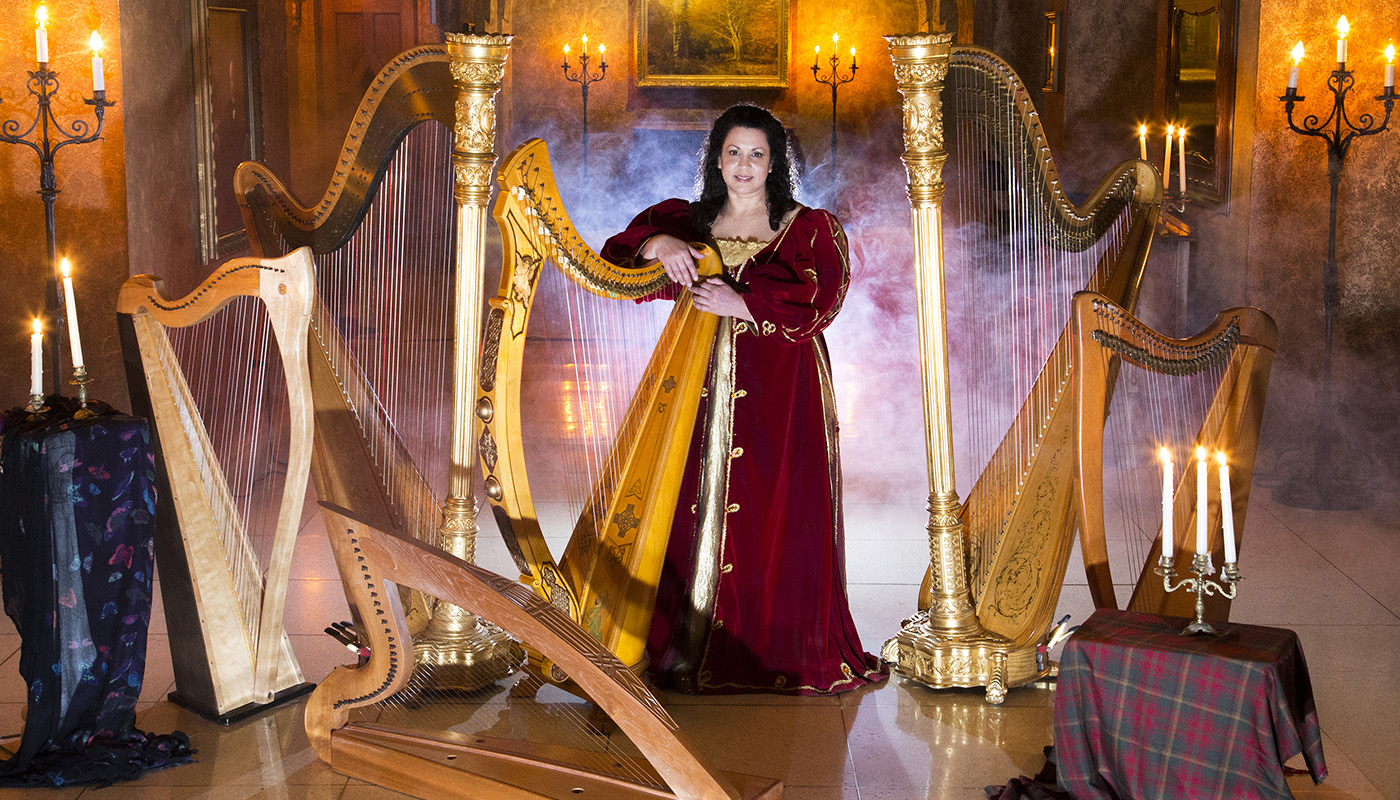 Harp Concerts & Concertos –
Harp Angel Deborah Nyack
Harp Angel Concert – Solo Harp Concert Recital:
A mesmerizing performance of solo harp music. Musical selections for the concert rogram include classical music, Celtic music, contemporary popular music, and Improvisations spun with magic. The visual presentation includes:
Candlelit candelabras
Decorative props
Vibrant rich coloured costumes
Multi-harps on stage, at least a Celtic harp & antique gold concert harp
Contact Harp Angel for booking information.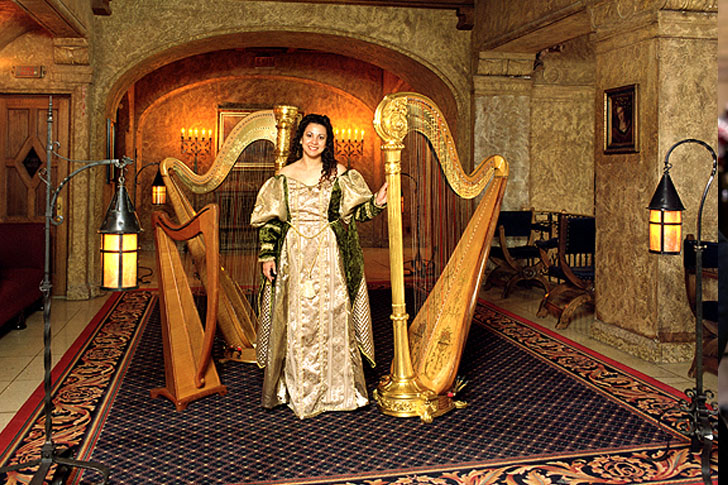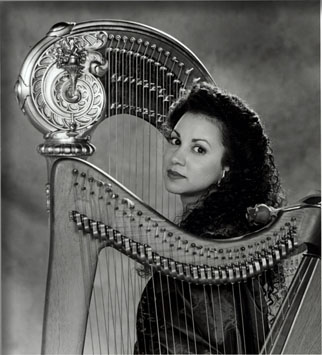 Harp Concerto with Orchestral Accompaniment
Harp Concerto Repertoire List:
Boieldieu – Concerto in C Major
Debussy – Danses sacree et profane
Dussek – Concerto in E-flat Major
Gliere – Concerto
Grandjany – Aria in Classic Style
Handel – Concerto in B-flat Major, Op.4, No.6
Mozart – Concerto for Flute and Harp in C Major
ParishAlvars – Concerto in G minor
Pierne – Concertstuck
Ravel – Introduction et Allegro
Rodrigo – Concierto de Aranjuez
Rota – Concerto
Twomey – Christmas Concerto
Saint-Saens – Morceau de Concert. Op.154
Walton – Concerto for Harp
Booking Details
Please contact Deborah to discuss availability, dates, fees, inquiries, rider information and any other details pertaining to a concert booking. Thank you!
Note: Listed repertoire may not be available in all time periods. All Selections Are Subject To The Artist's Approval
Best Harpist Ever!

Thank you for being the harpist at my wedding in Banff. You are the best harpist we have ever heard and we loved that you could play all our music requests!"

Magical!

Nyack's expressive musical touch and her exquisite sound were magical!

Mesmerizing!

Harpist Mesmerizes Audience!